The Honorable Reverend Dr. Martin Luther King, Jr.
OUR BRIEF SUMMATION OF OUR LIFELONG CIVIL RIGHTS HISTORY:
At 17 years of age, Bob and Jenny met the loves of their lives (each other) as freshmen in college.  Within their classes, they were studying the tragedy of apartheid in South Africa, as they were concurrently studying the soon and coming Voting Rights Act of 1964.  Outside of class, they were members of Jr. NAACP, and Jenny unsuccessfully attempted to start a college campus chapter of the Congress of Racial Equality (CORE).  (She had personally been taught her first piano lessons by beloved, departed Bayard Rustin, and a short time later she had personally volunteered for our beloved, departed Dr. James Farmer, Jr. at CORE.)
Bob and Jenny's successes were, however, marching in solidarity…..from marching together shoulder-to-shoulder in the sympathy march for Selma (from Eastlake Park to the Arizona Capital, to marching with Senor Cesar Chavez, protesting under his guiding wing at a sit-in at the Capital and at the fields, to the ultimate march, in attending beloved and unsurpassed President Barack Obama's 2008 Presidential Inauguration.
Solely because of the Reverend Dr. Martin Luther King, Jr., Jenny chose her vocation, and attended Seminary.
As the journey continues in solidarity to serve our neighbors with struggles toward freedom and equality, towards ending segregation and oppression, Bob and Jenny welcome you to march alongside us. (Please also read Our Histories/Biographies at the top of the page.)
January 21, 2011 Honorees for Brother Martin: Bob Ramsey and Jenny Norton
Dr. Martin Luther King, Jr., award, presented annually in recognition of the principals and the vision of Dr. King, is designed to honor those who lead by their service to others and to quote Dr. King "…recognize that he who is the greatest among you shall be your servant…"
-Colleen Jennings-Roggensack
Executive Director for ASU Gammage
Assistant Vice President for Cultural Affairs
—————————————
"... to live in a land,
Where justice is a game"*
Reprint of Nobel Laureate Bob Dylan's Hurricane, used by permission. Copyright © 1975 by Ram's Horn Music; renewed 2003 by Ram's Horn Music———————————————————————
NATIONAL CIVIL RIGHTS MUSEUM – #KingDay2020 is Monday, Jan. 20, join a celebration! Performances, family-friendly activities, and all sorts of entertainment. ✊?Lorraine Motel, Memphis.
How Black Lives Matter Began: Meet the Women Whose Hashtag Turned Into a Global Movement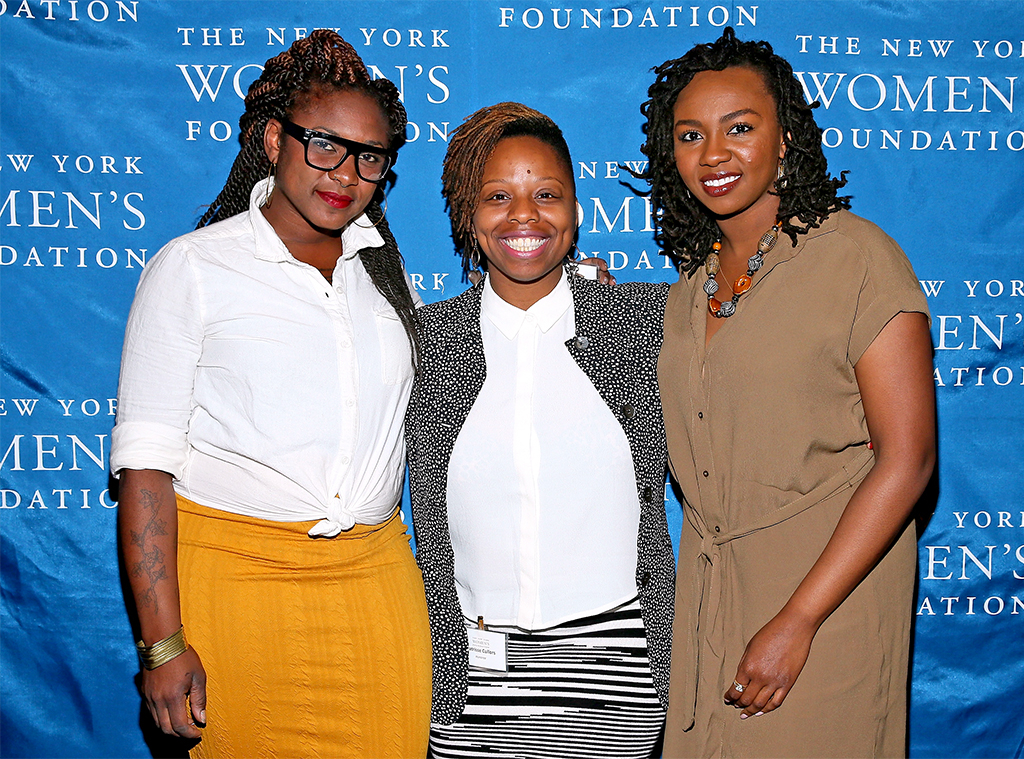 ———————————————
Ms Dorie Ann Ladner – A Week Of Commemoration in Jackson (June 2013):
(photos pending, Dorie at the Woolworth counter)
From Hattiesburg, Mississippi, born on June 28, 1942,  Ms. Dorie Ladner earned her B.A. degree from Tougaloo College, and in 1975, she earned a master's degree in social work (MSW) from the Howard University School of Social Work.[2]
Ms. Dorie played a key role in the Civil Rights Movement in Mississippi ever since, as a high school student, she joined the NAACP Youth Council in Hattiesburg where she met NAACP state president Medgar Evers.[3] In 1961, she became engaged with the Freedom Riders. She joined the Student Nonviolent Coordinating Committee (SNCC) and was arrested in 1962 trying to integrate the Woolworth lunch counter in downtown Jackson.[4]
She was expelled from Jackson State University for her support of the Tougaloo Nine. She and her sister Joyce Ladner were invited to enroll at Tougaloo College.[5]
Dorie was jailed for picketing in the 1962 Jackson, Mississippi boycotts:  Just before Christmas of 1962, after months of discussions and a false start the previous year, a vigorous boycott had finally been launched against downtown merchants in Jackson. Initially, young people carried the spirit of the movement. Dorie and Joyce Ladner were heavily involved. At a time when bail money was unpredictable and most Mississippi-born students were afraid of reprisals against their parents, Dorie was among the first to go to jail for picketing.[6]
In 1964, she became a key organizer in the Freedom Summer Project. She became the first woman to head a COFO Council of Federated Organizations project in 1964.[7] She served as the SNCC project director in Natchez, Mississippi (1964-1966).
Ms. Ladner lives in Washington, D.C. where she is frequently invited to speak on panels and interviewed for documentary film projects. Our Foundation welcomes you to view the American Experience PBS documentary on Freedom Summer.
—————————
ALICIA GARZA Photo Pending
https://www.newyorker.com/magazine/2016/03/14/where-is-black-lives-matter-headed
——————————————————————
Presented to Jenny by Phoenix Union High School lifelong colleague and community activist, Ms. Patty Howell Heck, who is an unsurpassed educator with a specialty in literacy.  Ms. Patty received, within the Oval Office, one of the "Thousand Points of Light," for her service.
————————————————————————-
"Meanwhile, far away in another part of town
Rubin Carter and a couple of friends are drivin' around"*
Reprint of Nobel Laureate Bob Dylan's
Hurricane
, used by permission. Copyright © 1975 by Ram's Horn Music; renewed 2003 by Ram's Horn Music
Copy Pending: Selma Sympathy March:
"'Gon' walk down that dirt road, 'till everything becomes the same."
Reprint of Nobel Laureate Bob Dylan's Dirt Road Blues, used by permission. Copyright © 1997 by Special Rider Music.
—————————————————————————
Serving as field organizers and voter deputy registrars, fighting ardently for the Voting Rights Act of 1964, Bob and Jenny have, lifelong, actively served to facilitate all to be able to exercise their right to vote.
Our social justice Foundation joyfully supports a student Commitment to Action through CGI University to raise awareness of, and rally toward, voter registration of the marginalized within the southern United States, as well as to train field organizers to enfranchise our street neighbors, our homeless with the right to vote..
—————————————————————
———————————-
The Honorable Nelson Rolihlahla Mandela
Honorable Mandela created the very foundation of ending oppression, and of bringing about justice and freedom to his people, our beloved neighbors, and we thank him with our deepest loving thanks.
————————————————-
Among the most glorious and educational listening moments ever for Jenny was when Bob read aloud the wonderful, late Paul Robeson's underlined passages within Mr. Robeson's own personal copy of the great Paul Laurence Dunbar's "Lyrics of Lowly Life".
The underlined passages were about the sad time that our hero Frederick Douglass went Home to Our Lord. One passage revealed that "A hush is over all the teeming lists".
Bob was holding in his hands Paul Robeson's personal copy of the "Lyrics of Lowly Life" because of the beautiful work of Ms. Heather at Honey & Wax. The Ramsey Social Justice Foundation welcomes you to learn more here:
https://www.asugammage.com/shows-events/ink-camille-brown-dancers